Cerebral cortex
Jump to navigation
Jump to search
A note for Lesson no. 1, "You Have One Brain (Not Three)," in Seven and a Half Lessons About the Brain by Lisa Feldman Barrett.
Some context from page 14‌ is:
The outermost layer, part of the cerebral cortex, is said to be uniquely human and the source of rational thought; it's known as the neocortex ("new cortex").
The cerebral cortex is a sheet of neurons arranged in layers: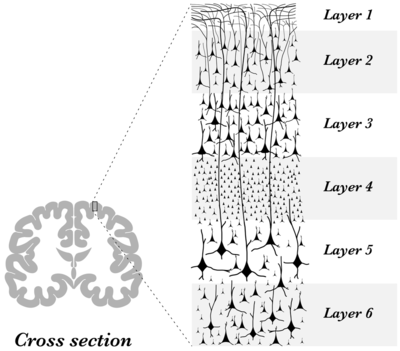 The sheet covers the cortex:

Here you can see the cingulate cortex and the so-called neocortex: